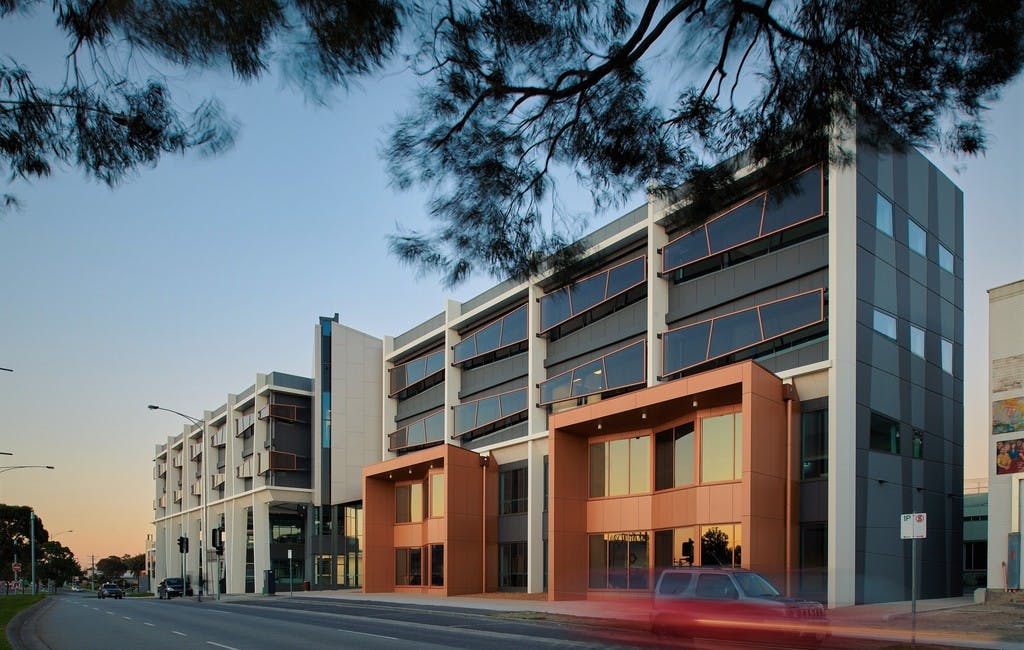 State-of-the-Art Teaching Facility Completed in Frankston
ADCO has completed another high-quality build for Chisholm Institute, Frankston. We are pleased to report that project was delivered on time, to an exceptionally high standard.
Our $60m redevelopment of the institute has resulted in one of the most innovative teaching facilities in Frankston and the Mornington Peninsula.
ADCO's Victorian team began on site in late 2017, which now offers 15,000sqm of teaching and learning space across two buildings.
Building A offers nursing, health and beauty, and an ELC training and teaching facility, all across four storeys. The large scale extension to Building B provides ample teaching space for apprenticeships and training programs. Construction also included all surrounding external works.
ADCO thanks Chisholm Institute, Vincent Chrisp Architects, and all consultants and subcontractors for a fantastic collaborative effort on this project.