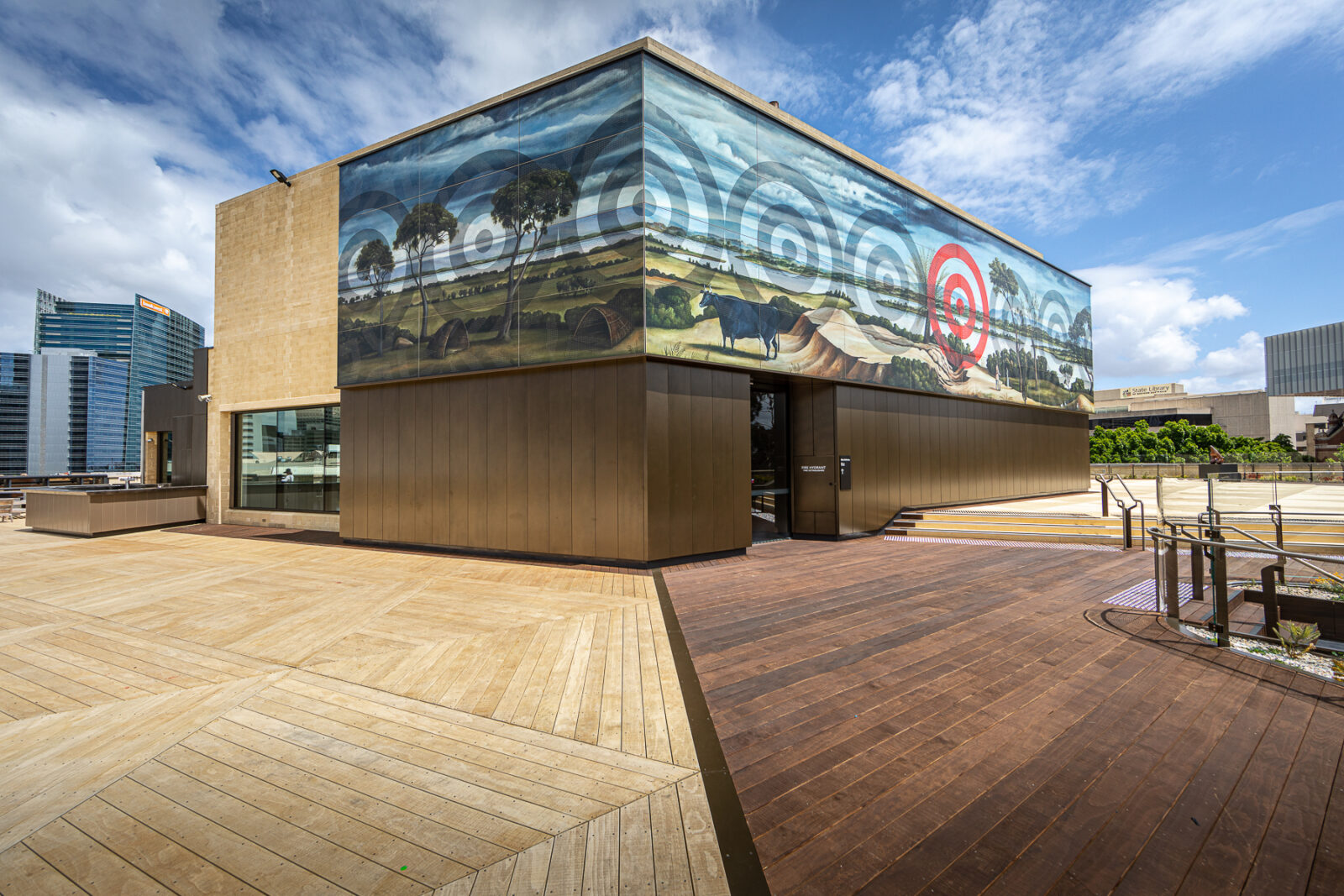 Stunning AGWA rooftop opened by Premier
ADCO is proud to have completed a major transformation of The Art Gallery of Western Australia | AGWA's rooftop.
In November, the stunning development was opened by WA Premier Mark McGowan in a sunset event featuring special guests and Aboriginal performances.
AGWA's existing rooftop was redeveloped to offer 'Elevate' – an open-air sculpture walk featuring pieces from the State Collection, a multi-purpose venue with capacity of 500 people, a new internal gallery, sky bridge, external lift and a 34-metre artwork.
Construction utilised 75t of steel, 180,000 screws to fix down 13,500 linear metres of decking boards, 27t worth of glass installed and procured from overseas, with the largest auto door installed weighing in at 700kg. Additionally, the largest artwork in WA's state-owned collection which is 34 metres long, created by Noongar artist Christopher Pease was also installed.
Existing conservation labs occupying the rooftop were relocated to the basement level and improvements to better preserve WA art were undertaken.
ADCO was pleased to work with Perth-based TAG Architects and Sydney firm fjmtstudio as project architects.