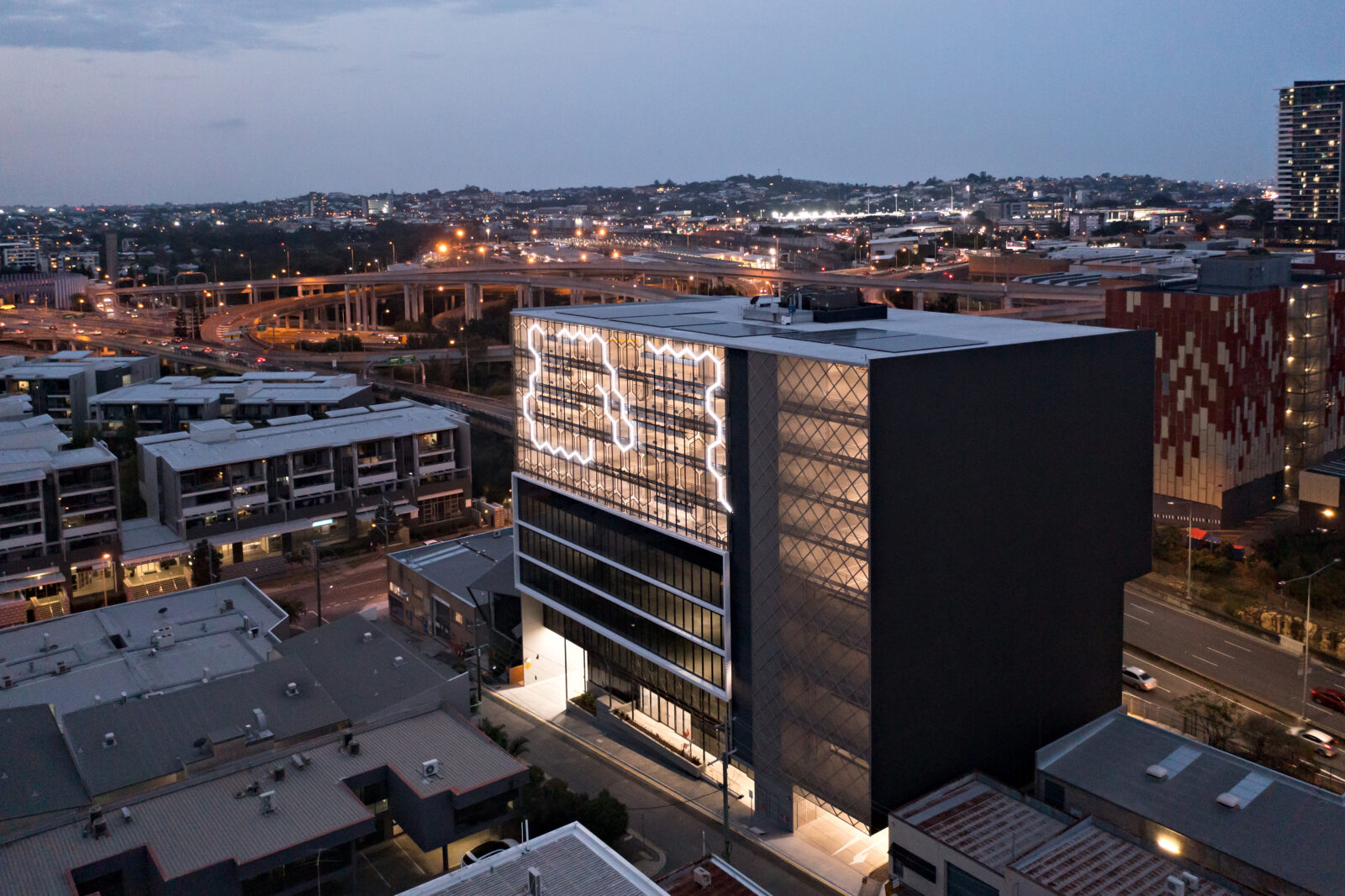 Successful handover of Herston Private Hospital development in Brisbane
ADCO's Queensland team has proudly completed Herston Private Hospital in Brisbane.
This 11-storey, medium-rise commercial development is built to house a day hospital and specialist medical suites over five levels, with car parking over seven storeys.
The day hospital will provide three state-of-the-art theatres. A spacious, well-lit and modern foyer with adjacent cafe offers doctors, staff, patients and carers a space to wait for relatives, conduct meetings or take time out in their busy days. Patient care will be improved thanks to the dedicated upper-level carpark with direct access to specialist suites and the day hospital.
The project required complex logistical solutions, and medical practitioners were consulted in the design. Premium finishes were selected, resulting in a boutique, upmarket feel.
The façade is an architectural feature consisting of a series of aluminium hexagons with façade plantings which will soon grow out to provide greenery.
Well done to the team and our project partners on the wonderful completion, with the client commending our initiative, expertise and teamwork across the whole project.