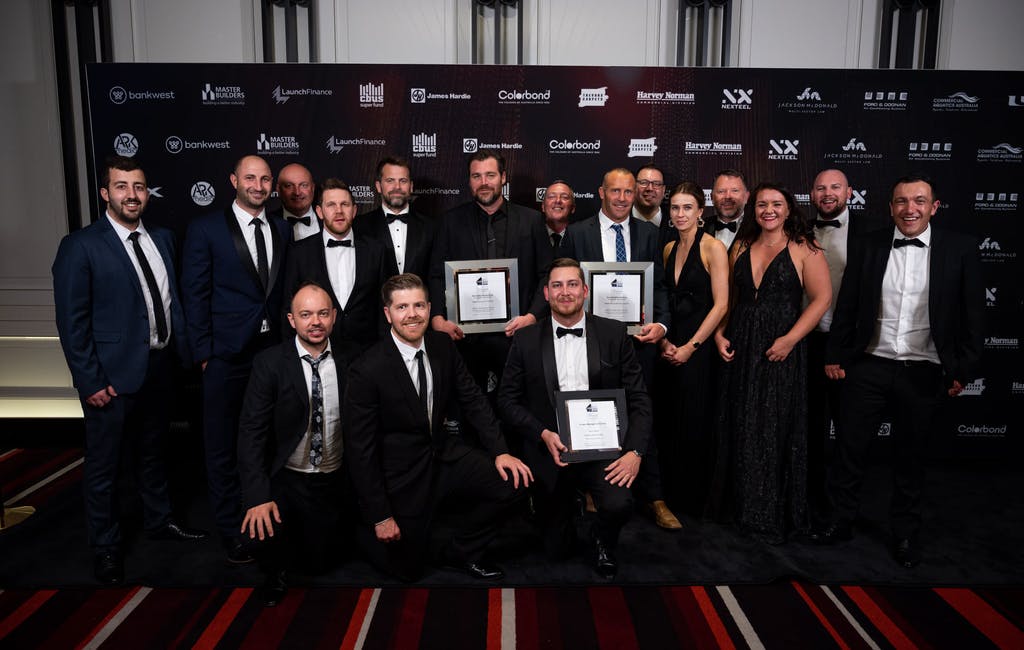 Tavis Philson Wins MBA WA Project Manager of the Year
Congratulations to ADCO Project Manager Tavis Philson on his Master Builders Association of Western Australia WA award on the weekend!
Tavis took home the prestigious 2020 Master Builders 'Project Manager of the Year' award after being nominated for his superb dedication to his role, where he has excelled in all areas of project management — particularly in Client relations, his high degree of skill and care to achieve a quality finished product, and an enviable track record of delivering his previous three projects defect-free. Well done Tavis!
We are also proud to congratulate our entire WA team for winning two MBA project awards: 'Best Industrial Building' for our Hitachi Remanufacturing Facility project and 'Best Public Use Building' for SwanCare Leisure Centre.