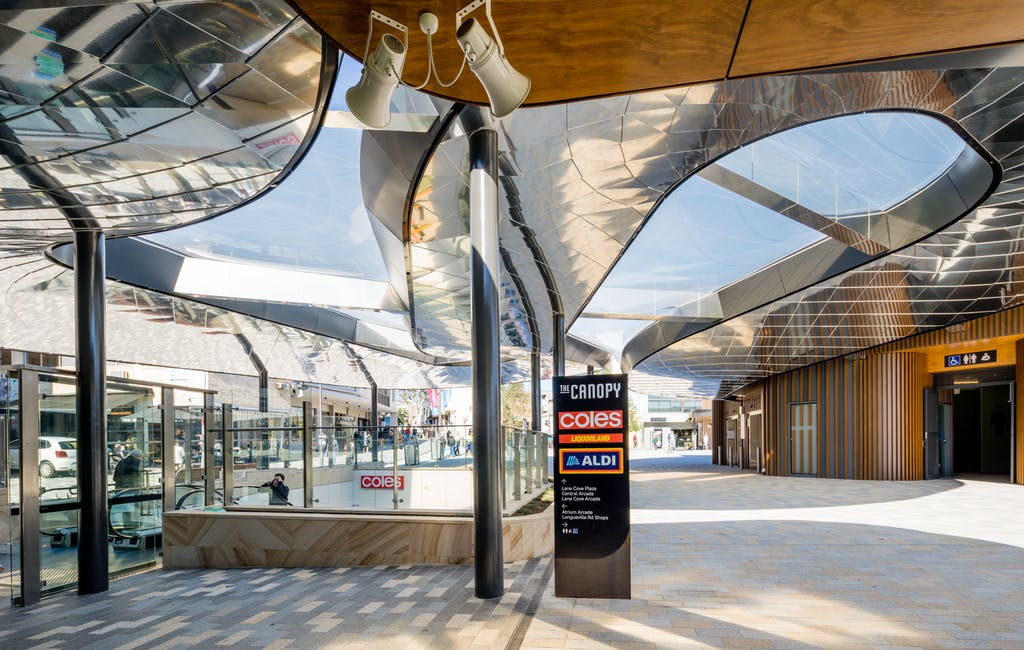 The Canopy Nominated for Sustainability Award
ADCO's $85 million redevelopment of central Lane Cove in Sydney has been nominated in the Sustainability Awards for the 'Urban & Landscape' category.
The aged Rosenthal Avenue car park became a new, meticulously landscaped green space, supported by 500 underground car parking spaces and a retail precinct.
The space also offers a new amphitheatre, play equipment, seven restaurants with indoor and outdoor seating, BBQ facilities, amenities, extensive landscaping, a 'green wall' vertical garden and a footbridge providing pedestrian connectivity across Rosenthal Avenue.
The space is complemented by eye-catching feature art, notably the large curved and raking canopy roof with mirror reflective shingles and skylight.
ADCO has established itself as a leading builder of sustainable projects in the Australian market, taking care to ensure that sustainability requirements are suitably incorporated into design elements and then realised into the construction phase of our projects.