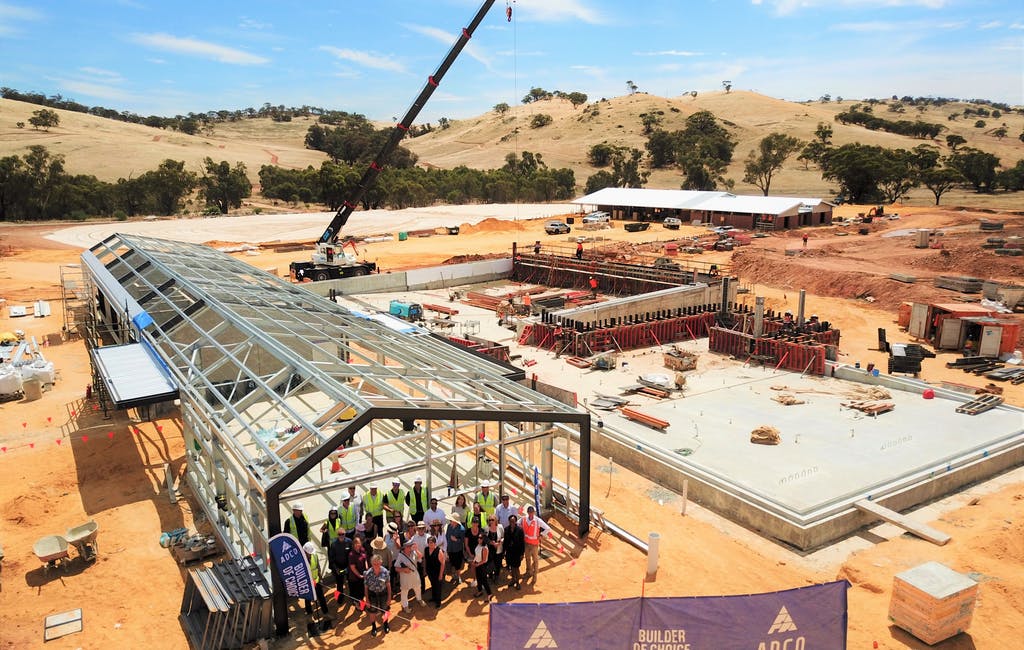 Toodyay Sport and Recreation Precinct Celebrates Final Concrete Pour
On Friday, ADCO celebrated the last concrete pour at Toodyay Sport and Recreation Precinct, 85 km east of Perth.
To celebrate this milestone, we hosted 20 Local Shire Councillors including the Hon. Martin Aldridge MLC (WA Member for Agriculture), high school representatives, project sponsors and future coordinators and swimming teachers of the pool.
When complete in August, the precinct will provide two swimming pools, multiple tennis and netball courts, soccer and rugby facilities with new floodlighting, changerooms and external landscaping.
ADCO is delighted to be Builder of Choice for the community of Toodyay and surrounding areas, who are very excited about the project coming to fruition ahead of schedule!