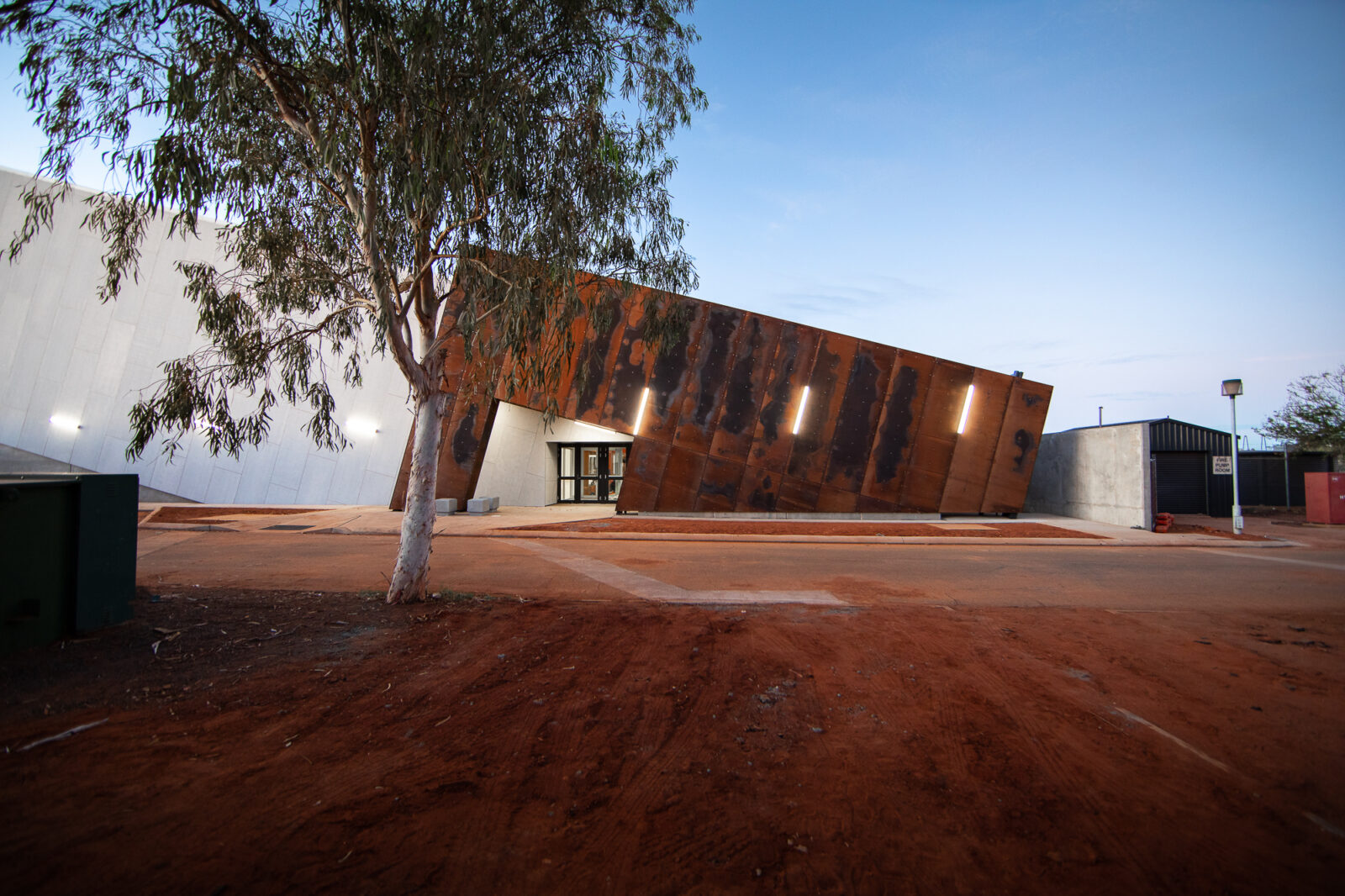 Upgrade complete for Hedland Senior High School
ADCO is delighted to have completed new facilities at Hedland Senior High School in South Hedland, Western Australia, for the Western Australian Government, Department of Finance.
The eye-catching, $13 million school upgrade features striking REDCOR steel façade paneling which was exposed to weather and rusted off-site prior to installation. Construction took place over two separable portions, and the finished result consists of a new gymnasium and classroom building, and refurbishments to the STEM, IT and English areas.
The gymnasium includes multipurpose Helsinki 10/10 sprung sports flooring suitable for basketball, netball, volleyball, and badminton.
ADCO has a long history of building quality schools and learning facilities all around Australia, and we are glad that students in the Port Hedland region can now enjoy this high-quality school.