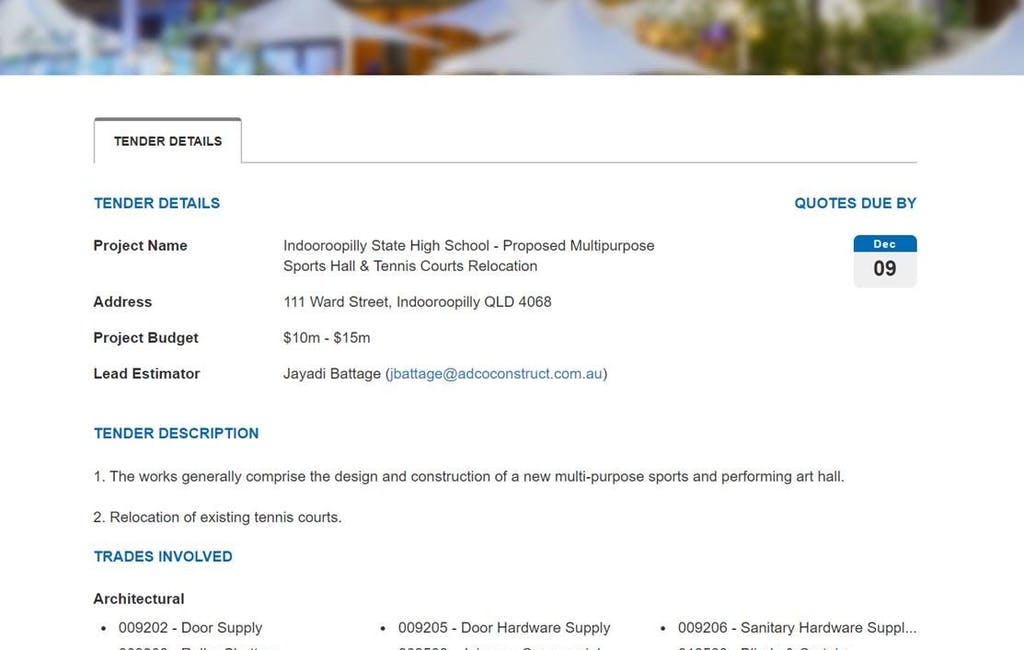 Visit Our Online Tendering Portal and Subscribe to Our SMS Alerts
ADCO recently held its second Delivery Partners Forum at our recently refurbished head office in North Sydney, with approximately 80 sub-contractor partners in attendance. We currently hold these forums at a State level, nationally.
An important element of these forums is hearing feedback, which allows us to improve. In response to recent feedback, we have partnered with our software developers and Estimate One to develop an online tendering portal that provides easily accessible tendering information.
Additionally, ADCO has built a tool allowing subscribers to be alerted immediately via text message when a new tender is uploaded. The message will take the recipient to our tendering website page with all the relevant details.
We are excited to launch this new service which will make it incredibly easier for our subcontractors to tender with ADCO — we value the support of our project partners in winning more work together.
Our messaging service is currently live. To sign up, head to https://www.www.adcoconstruct.com.au/tenders and click on Subscribe for Tender Notifications.