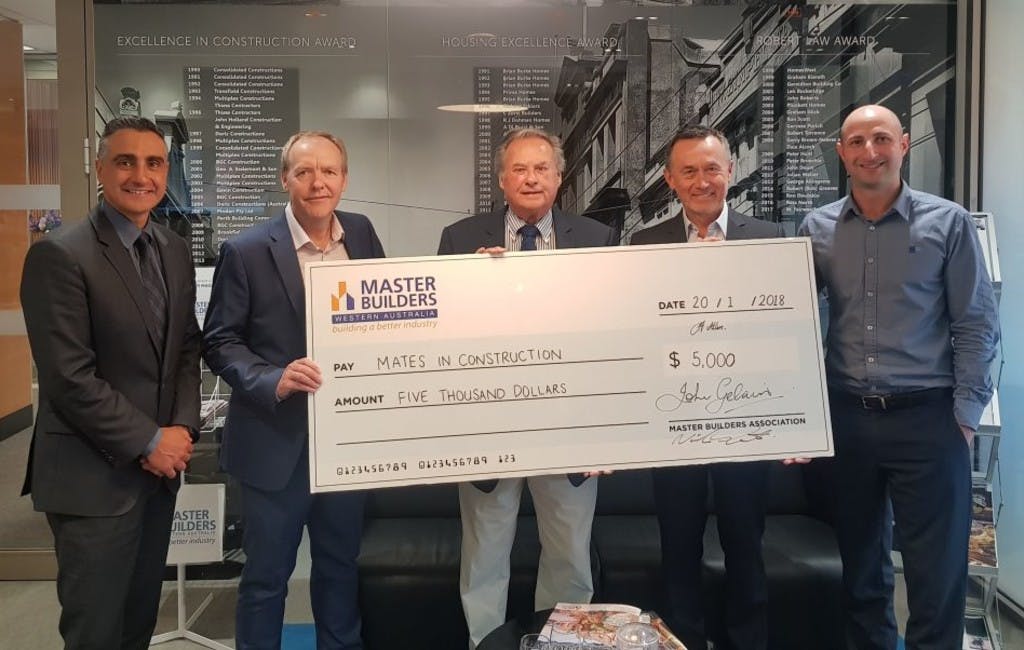 WA Team Donates Prize Winnings to Charity
Our WA team has decided to donate their $5,000 MBA award winnings to Mates in Construction (MIC).
In July, ADCO won the MBA WA award 'Excellence in Workplace Health and Safety' for the $40 million Regis Hollywood aged care build.
Last week, WA State Manager Nick Cater and HSE Manager Andrew Pachioli presented the giant cheque to Mates in Construction CEO, Brad Geatches. MIC addresses the high suicide rate among construction workers, particularly young men, which is more than twice the average across the population. The organisation's work includes bringing suicide to the forefront of discussion, providing simpler access to help and advice, and ensuring that all assistance is practical, professional and appropriate.
Our state Manager Nick Cater expressed the importance of addressing suicide among construction workers as a reason for the donation.
"We are very supportive of Mates in Construction's work, because it addresses a huge issue that is prevalent but not always openly discussed."