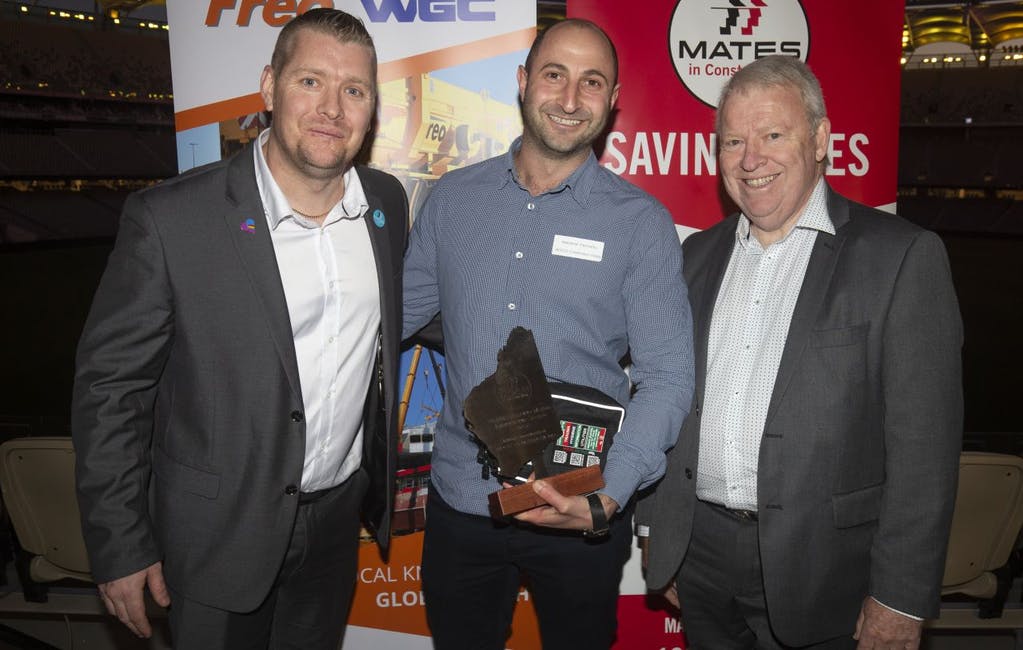 WA Team Wins Mates Leadership Award
Last week our WA team recognised R U OK? Day by attending the MATES in Construction WA Sundowner, which was an excellent celebration of mental health awareness within the construction industry.
We were delighted to receive the 2020 'MATES Leadership Award' (Large Organisation) on the day. HSE Manager Andrew Pachioli and Project Manager Niall Kehoe were also nominated for an individual award each for their leadership within industry.
Over the past year in WA, ADCO has trained over 800 people in General Awareness training, with an ongoing commitment from the leadership team to continue this on a regular basis. Additionally, we have ensured that all members of our WA Senior Leadership Team are trained 'Connectors' – those who are trained to connect staff to assistance if this is sought.
We congratulate each of our project teams who continue to promote MATES In Construction's important message and share the value in prioritising mental health awareness and suicide prevention in the construction industry.