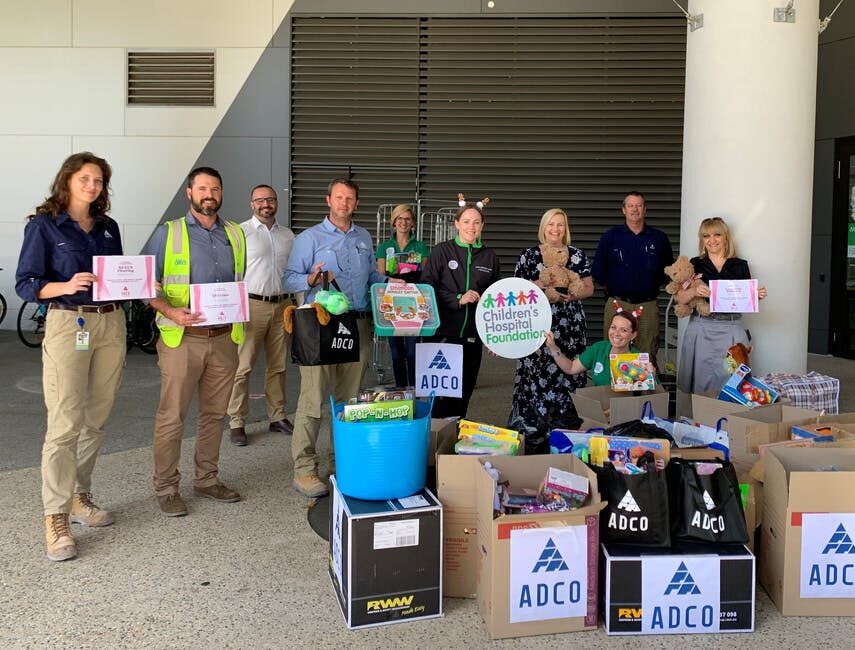 Women of ADCO Donate Hundreds of Toys to QCH
ADCO's staff and trade partners in Queensland have gladly donated hundreds of toys to the Queensland Children's Hospital Foundation for Christmas.
Led by Women of ADCO, it was great timing to hand over the toys to the Foundation, with our handover of QCH's Level 12 taking place only last week.
The Foundation does a fantastic job of being the 'fun patrol' around the wards, providing entertainment and support for the young patients and their families, with the goal of keeping spirits high while they undergo care and treatment. They also provide funding for vital research and new equipment.
We hope these presents bring joy and happiness to the children over Christmas as well as some relief for parents. Thank you to all our QCH and Pimpama site staff and trade partners who have generously donated!