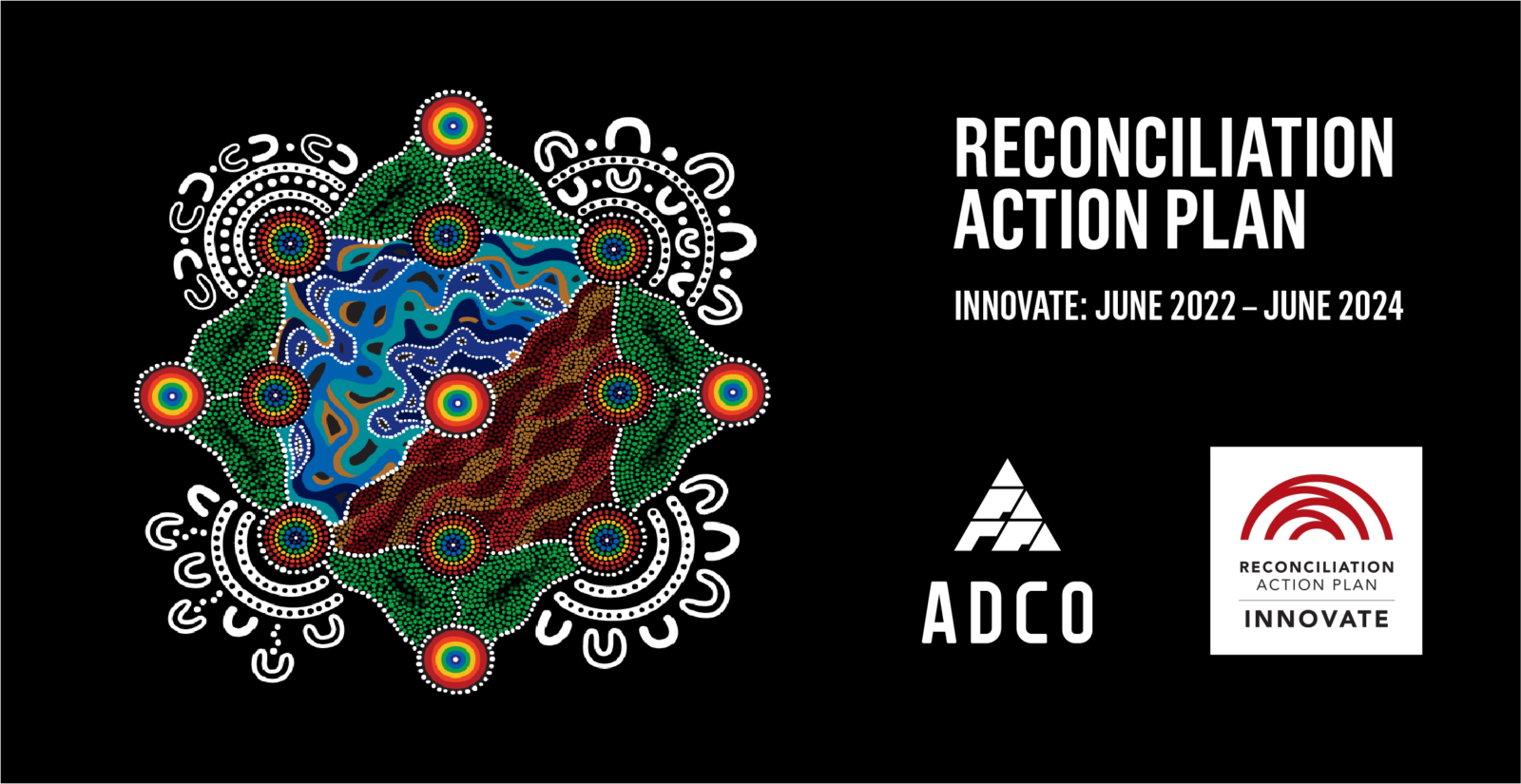 ADCO launches 'Innovate' Reconciliation Action Plan
As we celebrate and learn about the achievements, culture and stories of Aboriginal & Torres Strait Islander peoples this NAIDOC Week, we are incredibly excited to launch our 'Innovate' Reconciliation Action Plan (RAP), endorsed by Reconciliation Australia.
Our 'Innovate' RAP will continue to bring about positive outcomes for Aboriginal, Torres Strait Islander and non-Indigenous peoples, through taking action to build upon our foundations, expanding knowledge and shared experiences, and providing support through collaboration and integration.
We hope that by advocating for recognition and reconciliation and by enabling our teams to build knowledge, share stories and create opportunities for Aboriginal and Torres Strait Islander peoples, we will help to better shape the positive impact we have on people directly and indirectly associated with the construction industry.